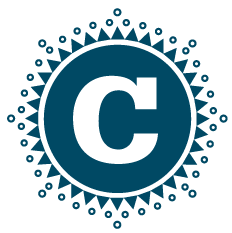 FUNDAMENTAL
WORK
CLIENTS
CONTACT
F
undamental to what we do
"A human being should be able to change a diaper, plan an invasion, butcher a hog, conn a ship, design a building, write a sonnet, balance accounts, build a wall, set a bone, comfort the dying, take orders, give orders, cooperate, act alone, solve equations, analyze a new problem, pitch manure, program a computer, cook a tasty meal, fight efficiently, die gallantly.
Specialization is for insects."
—Robert Heinlein
We create simple, authentic metaphors that differentiate brands. The piles of data, words and images we organize make ideas easy to understand and products easy to buy. We build mechanisms to build relationships.
Our clients are media organizations, manufacturers, agricultural conglomerates, community development groups, entertainment and technology companies. They range from the independent entrepreneur to Fortune 100 companies.
All of them, incredibly interesting to us and soon to the wider market we expose them to.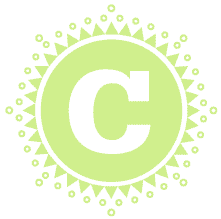 36Grand LLC
3M
AAA Minnesota/Iowa
Americas Doctors of Optometry
Advanced Bio-Surfaces
Advanced Wireless Communications
Agiliti
AIGA Minnesota Chapter
American Baptist Homes of the Midwest
AMPERS
Anchor Block Company
APi Construction Company
APi National Sales Group
Artcraft Press
ASI DataMyte, Inc.
Avatar Technical Services, LLC
Banta
BBC World Service
Bergerson Photography
Bernick Lifson, P.A.
Best Buy
Brant Kingman
Buffalo Gals
BuzzSaw Images
Capri Theater
CAPS Dental Plan
Card Cells
Cargill
Caribiner International
Carlson Marketing Group
Carmichael Lynch
Carroll & Company
Case Remodeling & Handyman
Catalyst Community Partners
Centennial Mortgage & Funding
Center for the Victims of Torture
Chill 7
Chinese Porcelain Company
Chrome Marketing
Chromology, Inc.
CHS Inc. (CENEX)
City of Minneapolis
CodeWeavers, Inc.
Coldwell Banker Burnet Realty
Coloplast
Compass Marketing
ConServe
Creek Ridge Capital
Current Magazine
Dayton/Hudson Department Stores
Deluxe Corporation
US Department of Agriculture
Development Exchange Institute
Donaldson Company, Inc.
Downtown Dogs
EFFECT Partners
Ehlert Publishing Group, Inc.
Electro-Craft
Elvin Safety Supply, Inc.
Emerge MN
Epilepsy Foundation of MN
Ethnic Communication Arts
Fairview Hospital
Family Entertainment Catalog
Fingerhut Corporation
First Protection Corporation
Flanders Gallery
Floating Bog Music
FLORA
FORWARD Devils Lake Corporation
Gabriel, Diericks & Razidlo
Gallery Atitlan, LLC
General Mills Federal Credit Union
General Mills, Inc.
Great American Opportunities
Great River Chorale
Greater Minneapolis Convention & Visitors Association
Greco Properties
Green Financial - Paine Webber
Greg Jansen Photography
Gute Realty
Harrison Neighborhood Association
Hawthorne Neighborhood Council
Hazelden Treatment Center
Healthy Environments Innovations
Hearts & Hammers - Twin Cities, Inc.
Heritage Park Community Center
Horwitz, Inc.
Housecall Docs
Idea Food, Inc.
Intelligent Nutrients
Intentional Matters
Intergated Media Association
International Association of Business Communicators
ipHouse
Iron Range Resources and Rehabilitation Board
James Ford Bell Technical Center
Jackson Dainty, artist
Jensen Signature Public Relations
John Ryan Company
Jostens
KM Building Company
Koahnic Broadcast Corporation
Kydd Group
LA Loving
LaMaster Propaganda
Lamb.Com
Larson Boats
Laurie Law Firm, PA
Lightfaire
Linda Higgins
Lisa La Nasa Design, Inc.
Logica (Polivka Logan Design, Inc.)
Lominger, Ltd., Inc.
Loucks & Associates
Lundell Manufacturing
Lynch Jarvis Jones
Lynnhurst Neighborhood Association
Malco Design & Deliver Group
Mall of America
Malt-O-Meal
Maple Crest Care Center
Maple Island Creamry
Marcom Direct
Market Street Partners
Marriott Hotels
Marvin Windows
Matthews of Petaluma
Media Loft
MGM Craftsmen, LLC
Michael Feldman's Whad'Ya Know?
Minneapolis Institute of Arts
Minneapolis Parks Foundation
Minnesota Public Radio
Minnesota Zoo Foundation
Mitchell Construction
Minnesota Office of Tourism
Model Cities Health Center
Modus Operandi, Inc.
Mt. Vista Retirement Community
National Public Radio
Nerica, LLC
New Morning Windows
Nolan Properties Group
North Woods Advertising
NorthCo
NorthPoint Health & Wellness
Northside Achievement Zone
Northside Arts Collective
NorthWay Community Trust
NS/I
Office of Alumni Relations at Dartmouth College
One Hundred 80 Degrees
ParaBody
Park Crest Care Center
Parker Oaks Retirement Community
Parker Rosen Law Firm
PEACE Foundation
Pembroke Interiors
Pentax Vision Inc.
Perrin Post Productions
Pets Across America
Phygen
Pillsbury Company
Polaris Industries
Premier Development Group, Inc.
Public Radio International
Public Radio Program Directors Association
Publishing Company of North America
Pulse Products
Radisson Hotels Worldwide
Red Cross of Minneapolis
Redeemer Center For Life
ReMax Results (Gute Realty)
Rolla Job Development Authority
Salsa Girl, Buan Enterprises, Inc.
Salzburg Seminars
Skore Financial Management
SRS Labs, Inc.
St. Olaf Residence
Stereoland
Strategeries
Tanek Architects
Target Corporation
Tatanka Development Company, LLC
The General Counsel, Limited
Thorne Crest Retirement Community
Three Five, Inc.
Three Legged Race
TNS Media Intellegence
Trail Ridge Retirement Community
Tremendous Entertainment, Inc.
Tudor Oaks Retirement Community
Two Tigers Gallery
University of Minnesota Center for Infectious Diseases
University of Minnesota Onsite Sewage Treatment Program
United HealthCare
United Operations, Inc.
University of Minnesota Water Resources Center
Victory Motorcycles
Visual Circuits, INC.
Wallace Marx & Associates
Walman Instrument Group
Walman Optical Company
Warner Brothers
WCCO
Welland Laike Communication
White Earth Land Recovery Project
Wild Bird Store
Wilder Child Guidance Clinic
Wilson Digital
Winona LaDuke
Winthrop & Weinstein
Wisconsin Public Radio
WNYC Radio
World Data Products
World's Greatest French Fries
Wyndmere Naturals, Inc.
Zeichen Press